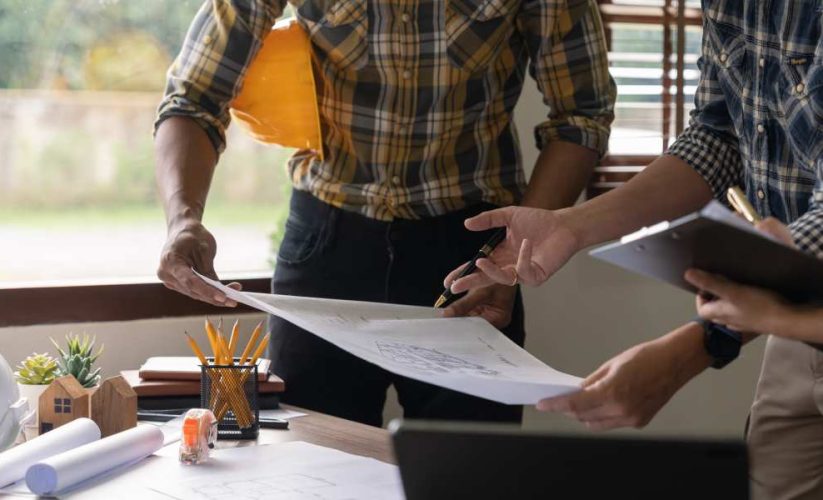 The Power of Financing: A Must-Have for Tax Resolution Businesses
Published November 07, 2023
The Power of Financing: A Must-Have for Tax Resolution Businesses
Financing solutions are a powerful tool tax relief companies can leverage. These programs can propel your business growth by offering customers greater flexibility in paying for your tax resolution services.
There are many reasons why financing is a must-have for your company. From increasing revenue to empowering your clients, the benefits will give you the edge you need to stand out.
At Fund My Contract, we know a thing or two about tax resolution financing. Read on to discover exactly why financing programs are such a powerful tool for you and the taxpayers you serve.
What Are Tax Resolution Financing Services
Tax resolution financing services empower you to better aid clients with tax debt, irrespective of their financial situation. These services provide your customers with competitive, high-approval loans that help them pay off tax debt.
Utilizing a multi-lender platform, clients have the flexibility to choose plans that align with their needs. When approval rates are high and there's a plethora of budget-friendly choices, any client can collaborate with your company and the IRS to resolve substantial tax debt.
These financing services also alleviate risk on your end. By linking your clients to third-party lenders, you can concentrate more on delivering top-notch services. Moreover, you secure guaranteed compensation for your efforts.
How Financing Empowers Those Facing Financial Hardship
Clients are anxiously awaiting solutions to their tax problems, but may further postpone seeking help due to financial constraints. A lack of financing might lead them to incur additional tax fees and penalties from the IRS. Solving tax debt is difficult when clients are experiencing financial hardships, and your company could be overlooked in favor of a competitor who provides more affordable financing options.
Instead, you can empower your clients by offering your own competitive financing options. You'll offer the professional help clients need, and empower them by:
There are several tax preparation firms and other small businesses that offer their services to taxpayers, but not all of them are trustworthy. Dealing with the IRS is serious business, and clients will want to ensure the legitimacy of whoever they trust to make tax payments and resolve tax issues.
By offering reliable financing solutions, you'll have a much easier time building trust with clients. Your ability to sit down with them and clearly outline their options, how their payment plan will work, and more, is a crucial part of building a positive relationship.
As a result, your clients will be more informed and feel empowered to fix their tax issues.
The IRS is an intimidating agency for taxpayers, especially those who owe back taxes. Instead of dealing with IRS payments, fees, and penalties directly, your financing solutions can give clients the power they need to face the IRS.
The fact is that no one likes dealing with IRS employees, and doing so causes immense anxiety for many. As a tax professional, however, you can help.
By offering financing, you'll allow your clients to achieve federal tax debt relief through installment agreements, instead of continuing to avoid the IRS.
For many clients, tax debt can be extremely stressful. Taking the burden off the client's shoulders and offering flexible payment plans demonstrates empathy and understanding. Unclouded by stress, the client feels empowered to make better decisions that alleviate their financial hardship.
Plus, you foster a positive and supportive relationship between yourself and your tax relief clients.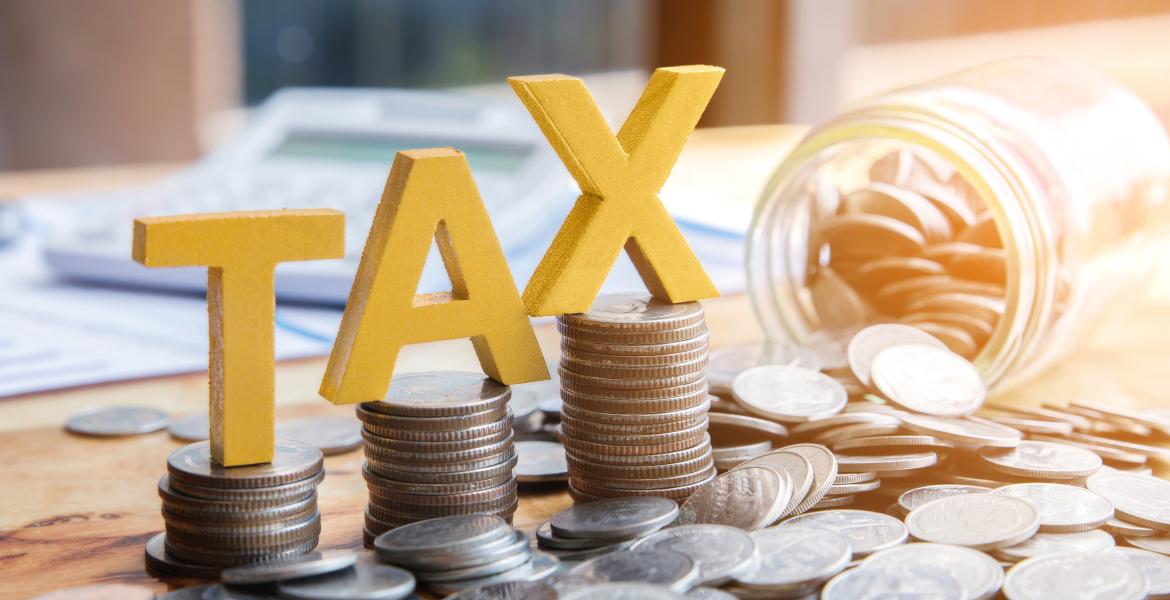 Why Financing is a Must-Have For Your Tax Relief Company
If you want to beat out the competition and grow your tax resolution business, providing powerful financing is key. Fund My Contract enables you to offer financing for those facing tax problems, but if you're wondering why you should invest, look no further.
Here are the top reasons why your company should provide tax resolution financing options:
Did you know that 76% of customers are more likely to choose your company when payment plans are offered? As a tax relief company, your bottom line relies on the quality of services you offer taxpayers.
Luckily, tax resolution financing can significantly boost revenue by offering clients accessible financing options. For clients who may have otherwise hesitated in making a purchase, this gives them the push they need to choose you.
Furthermore, the availability of financing options allows tax resolution professionals to secure revenue from complex and higher-value cases. Clients who might have deferred seeking professional assistance due to financial concerns are now more likely to enlist services, leading to larger and more lucrative projects. This strategic approach to client acquisition directly contributes to revenue growth.
Growing your tax relief company is all about attracting more clients, and providing financing options allows you to do just that. You'll appeal to a wider range of clients, making it easier for you to grow your client list.
For example, a client who might otherwise not have the financial ability to request services, or clients who may not be able to obtain financing elsewhere, will now have access to tax relief services.
This benefit compounds itself, as these new clients will be more likely to recommend you to more new clients, allowing your business to grow over time.
Accelerated Client Enrollment Process
Financing provides a hasty, streamlined solution for your clients that accelerates your client enrollment process. When you provide adaptable financing options right away, clients are less likely to have pricing objections. This allows you to close deals faster.
This is incredibly valuable, as the sooner you can enroll clients, the sooner you can redirect your attention to new clients. Plus, quality financing solutions ensure faster payment processing, giving you more capital to invest sooner.
Providing financing options also allows you to improve your revenue funnel. Different clients will be at different stages of the enrollment process, with some being ready to hire you immediately, while others need more reassurance before entrusting you with their tax issues.
You'll need a responsive approach that caters to both scenarios, and financing allows you to do that. The streamlined process allows you to catch the eye of hot prospects, while options with affordable monthly payments encourage more timid clients.
Building an effective revenue funnel by offering financing options can keep you connected with clients at every stage of the process, ensuring that you guide them seamlessly toward securing your services.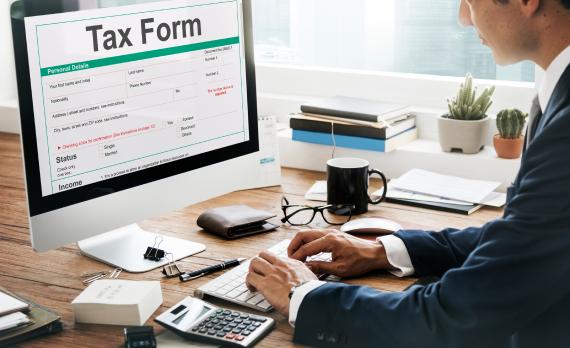 Better Resource Allocation
In-house financing is risky, time-consuming, and absorbs more of your valuable resources. You'll need to invest hours and create the necessary documents needed to monitor customer payments, pulling your limited resources away from other revenue-generating priorities.
Financing through programs like Fund My Contract alleviates these concerns by connecting you with lenders who will assume the responsibility for managing the repayment plans. By outsourcing consumer repayment, the process becomes more efficient.
Increased Customer Retention
There are significant amounts of taxpayers who will face tax issues more than once in their lifetime, and to be a successful tax professional, you must pursue repeat clients. Encouraging repeat clients is all about building strong relationships, and by offering financing, you're doing just that.
When clients facing financial hardships know that you're willing to work with them to find feasible financial solutions, you build trust and loyalty. By providing options, availability, and affordability, you mitigate any hesitations clients may have about pursuing tax relief. This increased accessibility encourages former clients to remain loyal to your company.
Moreover, tax resolution financing allows clients to manage their payments more conveniently, reducing the likelihood of financial strain. This positive experience contributes to overall client satisfaction, making them more likely to return for future tax-related needs.
The combination of financial flexibility, trust-building, and client-centric services through financing options ultimately strengthens customer retention.
Your brand is everything, and the improved perception that financing options provide is invaluable. The financial solutions you provide position you as a client-focused and solution-oriented service provider.
For example, the inclusion of financing options in the branding message portrays your tax relief company as empathetic and understanding of clients' financial challenges. This positive signal tells clients that you're dedicated to helping them navigate their tax debt. This client-centric approach contributes to a positive brand image and fosters a sense of trust and reliability.
By integrating tax resolution financing into your branding strategy, you'll enhance your company's image, reinforce client trust, and set yourself apart in a competitive market, ultimately contributing to a stronger and more positive brand identity.
Good cash flow is vital for the health of your tax relief company. Fortunately, by utilizing consumer financing services from a provider like Fund My Contract, you can steadily increase your cash flow.
Tax resolution financing expedites the collection of fees and allows you to receive timely payments. Investing resources in pursuing clients who can't afford upfront services damages your bottom line. Instead of waiting for them to accumulate funds or seek alternative financing, you can secure immediate payment through financing arrangements.
This provides increased financial stability, enabling you to increase revenue and expand your services.
Tax relief professionals who use financing options set themselves apart from competitors by addressing financial concerns and making their services more attainable. When clients are comparing one service to another, your ability to provide affordable, high-approval financing will set you apart.
Further, by providing solutions to a financially diverse crowd of clients, you can tap into a larger market share. In time, your company's growth will attract clients who might have otherwise chosen competitors.
Resolving tax debt with the IRS is a task entrusted to only the best tax relief companies, and clients will trust companies that put their financial well-being first and provide feasible payment alternatives. This positive client experience can lead to repeat business, referrals, and an enhanced reputation within the industry.
Tax resolution financing ultimately distinguishes you from competitors in many ways. From addressing clients' financial concerns to fostering customer loyalty through a positive and accommodating experience.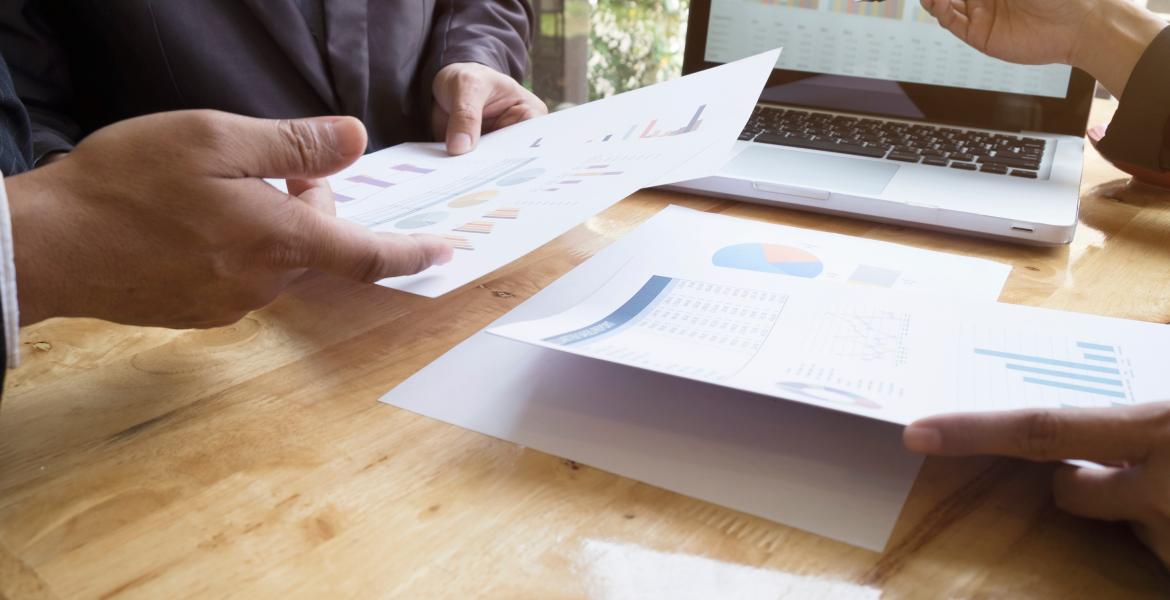 How to Offer Customer Financing Through Fund My Contract
You can offer high-quality, secure consumer financing through a third-party lending provider like Finance My Contract. Through this method, you're ensured fast and complete payments from your enrollments while avoiding the risks associated with in-house financing programs.
To make the most of your financing options, initiate early conversations with clients about their options. Many customers may not proactively inquire about financing, so by opening a dialogue, you'll let them know they can work with you regardless of their financial hardships.
Engaging in financing conversations throughout the enrollment process allows you to illustrate how a substantial purchase can align with a customer's budget. This approach has been proven to increase enrollments and the average transaction size, allowing you to grow your business.
Start Offering Tax Resolution Financing Today
If you're interested in growing your revenue and competing effectively with other tax relief companies, we've got you covered. Our financial experts at Fund My Contract have extensive experience improving the bottom line of tax professionals just like you by offering flexible loan options to your clients.
We prioritize swift approvals and seamless funding, allowing you to focus on what you do best – providing the best tax resolution services to your customers.
So, if you're ready to take your tax resolution services to the next level, visit our website, or contact us at 800-369-2761 and info@fundmycontract.com. We're happy to schedule your free consultation today!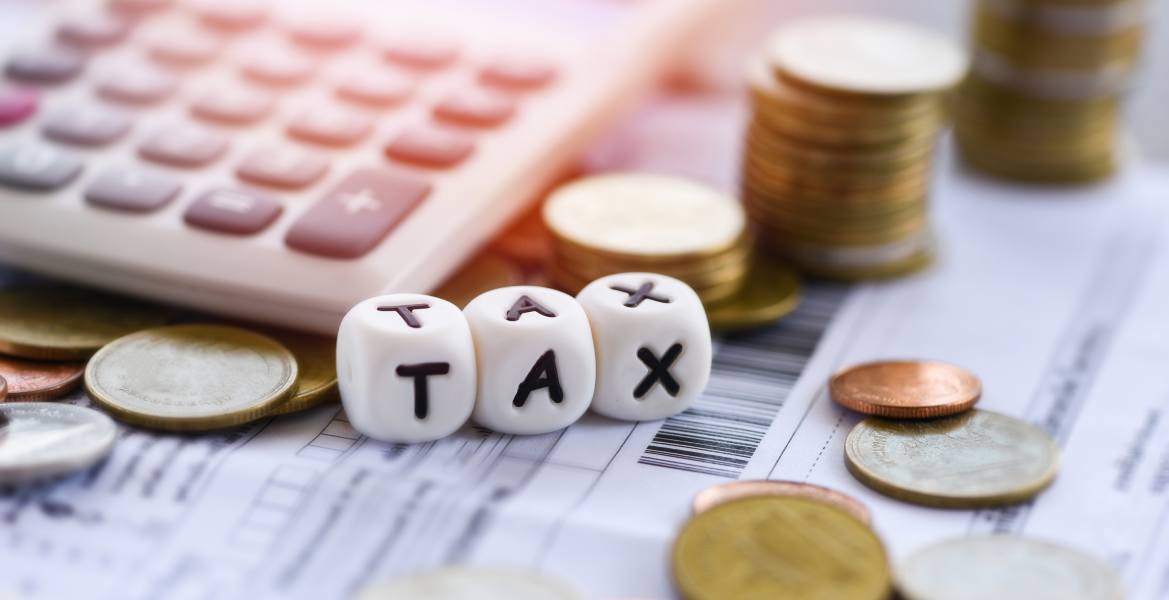 Published November 07, 2023 Why Financing is a Cornerstone of Effective Tax Resolution Services Admin As a tax relief company, your mission will always be to provide the most effective tax resolution services to your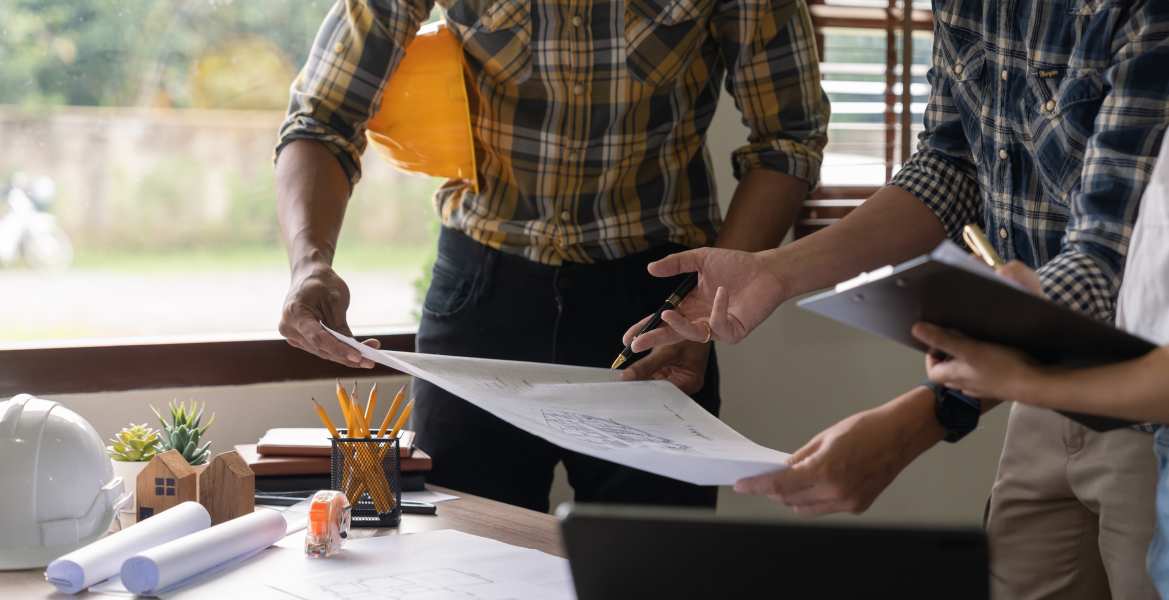 Published November 07, 2023 Contractors / Home Improvement Professionals: Showcase Financing to Win More Bids and Grow your Revenue Admin Affordability is the biggest hurdle that customers face when they want to hire your services.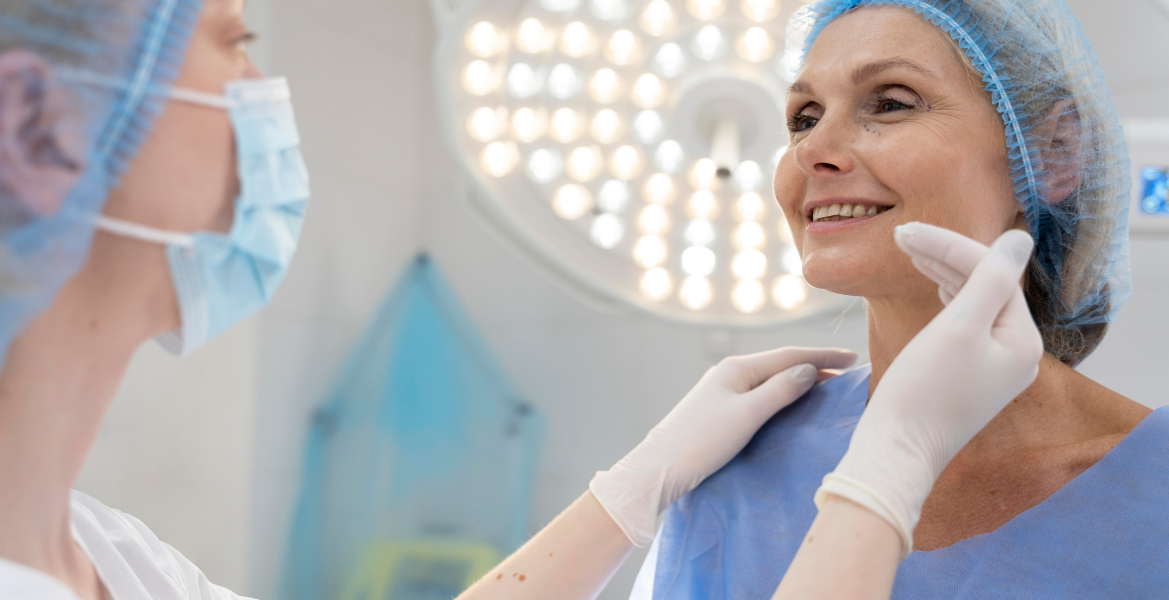 Published April 18, 2023 Long Term Financing for Plastic Surgeons Admin When a patient comes to your office for a cosmetic or aesthetic procedure, he or she is eager to change or enhance their appearance.